From VintageOrgans.com

Hammond C2 / 21H Leslie from Royal Motel, McCook, NE
This beautiful Hammond C2 came from the Royal Motel in McCook, Nebraska where it was used to entertain guests in the 50's and 60's. This organ would like to find it's way back to Nebraska as it found us over a thousand miles from home here in Houston.
Nice set, Leslie 21H PLUS a separate reverb speaker you can see in one of the photos. Smoke free and in excellent condition.
I grew up around McCook, NE. Imagine my surprise coming across this organ in Houston recently.
The Royal Motel in McCook, NE…. They always had a Hammond organ in the big window lobby. As a kid I saw it often, everytime we drove by it and commented on it always. I found a post card of the Royal Motel from the 1950's. Mr. & Mrs. Sam Klein, owner, & ORGAN MUSIC NIGHTLY it says. Anyway, what an interesting coincidence that this organ turned up in Houston, TX where I live now. The organ ended up in my hands, the boy who always wondered what became of that organ we saw everytime we passed by the Royal Motel. What are the odds?
Finance this organ with Lease to own for Church and Business buyer. Get a quote here: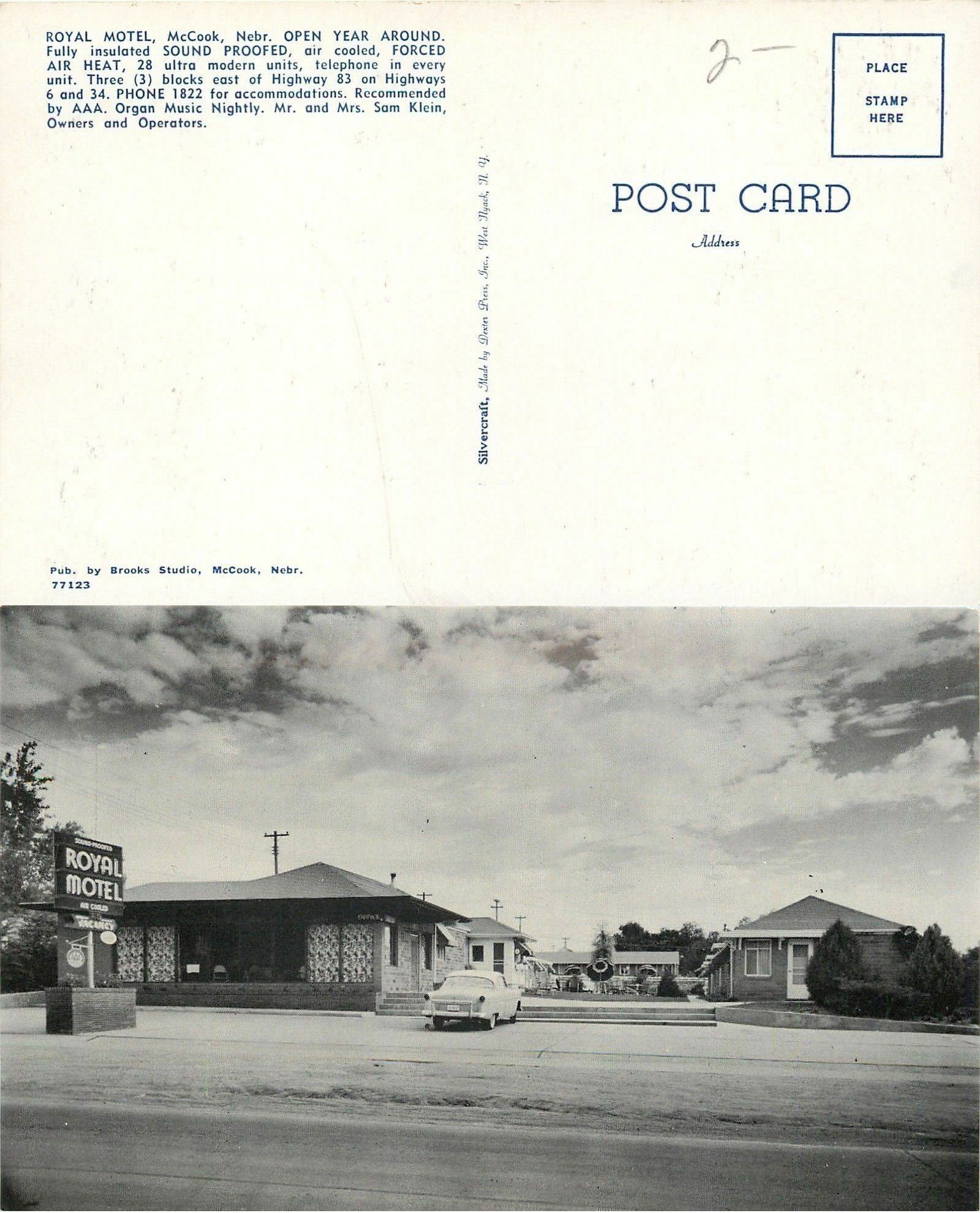 Save! With our Cash Discounted Price: $6,500.00
This organ is Sale Priced Right Now! : $4,750.00
Check out our Leasing to Own option on these sale organs.
This instrument is offered and priced AS-IS Where-Is. Optional delivery available.
All organs over $4000 have free delivery within 250 miles of Houston, TX

Most instruments over $7500 are available for inspection on our Inspection plan anywhere in 48 states. We Bring you -2- Organs, you pick the one you want after you play/hear it in your own environment.*
View Our Other Organs For Sale

*Deposit/Down Payment required. Pre-approved lease to own application required or ability to pay by check/cash upon delivery. Shipping must be prepaid on organs that do not have free shipping.